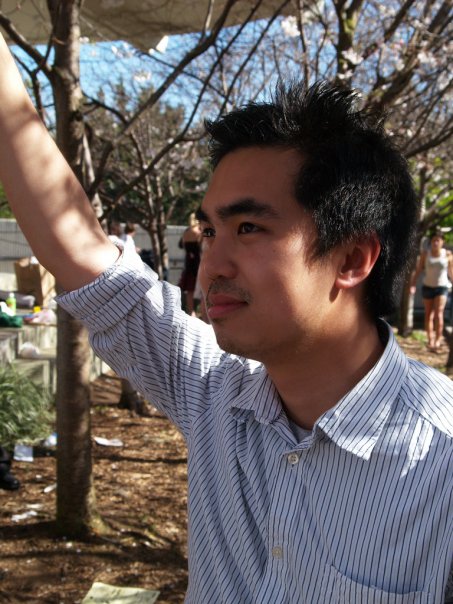 There's really not much to say here. Mainly, what you see is what you get, it is a photoblog after all. It should be obvious who I am, as the URL of the site is quite the give away, so I don't think there's much need for personal introduction anyway. If you're so inclined, visit my personal blog (http://www.rolandcarlos.net/blog) which should give you more insight as well as links to all the relevant sites about myself. I live in San Francisco but do travel for work so photos are usually in the SF area or wherever I may be at the time for work.
As far as this photoblog is concerned, you should know that I am interested in photography. Obviously not professionally (I would have a much fancier site if that was the case) but I'm one of many people out there with an entry level DSLR trying to make good use of it. My camera of choice? A relatively modest Nikon D60. Ever since I got a Motorola Droid as well, I've started to take up cell phone photography (a holdover from my Japanese blogging influence) so maybe I'll put up pictures from my phone here too? Who knows. It's mainly meant for the higher quality fancy DSLR pics, but we shall see!
I like to take landscape shots with as few people as possible. I really like to go to famous or busy places and wait till there is no almost one in the picture. Something about even the busiest places having a quiet moment to themselves? However, I also like to take candid shots of people in action, which is usually okay for my friends. I'd like to take it more with just people on the street too, but then we get into an issue of comfort and privacy. What, you don't like having your picture taken at random by some stranger? (What happened to trust in this country?) Someone told me once if you carry a business card and portfolio showing you as a professional photographer, you should be okay, but I'm nowhere near that level yet. Still working on building that level of credibility.
Of course I have a flickr page! Find it here: http://www.flickr.com/photos/rolandcarlos/. Inevitably, you will see a lot of the same pictures from there as on here. My intention is to highlight my favorites here, be there on Flickr or not. If you would like original sizes of any images shown here, all you need to do is e-mail me (rollins31@gmail.com) or leave a comment!
I appreciate comments on any pictures, good or bad.
Always have a camera on hand folks. You never know what you'll find.